Kipo and the Age of the Wonder Beasts is a new all-ages animated Netflix original. Created by Radford Sechrist, adapted from his 2015 web-comic, the program is an action-comedy set in a post apocalyptic wasteland where humans live in underground burrows or struggle to survive on the surface, where the animals and wildlife have mutated and evolved to the point of human intelligence. The MAIN PLOT of the series focuses on Kipo going on a dangerous journey to find her father after an destructive mutant separates them.
I've noticed that besides a handful of YouTubers, there hasn't been that much buzz around Kipo. Which is a crying shame. I'm pleased to report that, not only is Kipo and the Age of Wonderbeasts a good show. It might be one of the best animated shows currently on Netflix. I'm not gonna waste anymore of your time, that's time that should be spent watching or preparing another COVID-19 outbreak, so here are 5 reasons why you should be watching Kipo and the Age of the Wonder Beasts.
1.
The Soundtrack is Amazing
I'm gonna keep it 100. The soundtrack in this show has no excuse being as good as it is. Going into the show, I wasn't expecting such a strong mixture of musical styles to populate the series, ranging from hip-hop, country, rock, classical, and even dub-step. These are not instrumentals, mind you. Some are licensed songs that blend perfectly with the scenes and characters, and others are songs and segments created for the show itself! You can tell that whoever was in charge of composing the music wanted to capture many different styles and genres, making the show standout among a sea of bland, by the numbers, action cartoons.
2. Its from the studio that animated The Legend of Korra and The Boondocks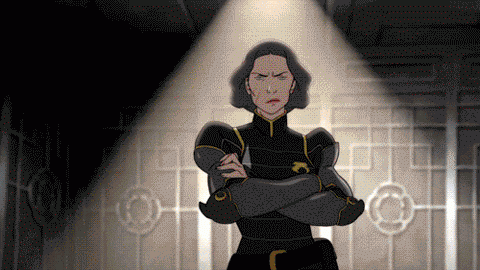 If your looking some quality assurance with this show, you can ease your anxious mind knowing that this show is project from STUDIO MIR, who are also responsible for working on other great cartoons like The Legend of Korra, Voltron, and the most recent season of the Boondocks. Each of those shows were animated and storyboarded fantastically and its no different with Kipo. This doesn't feel like show that's made for baby's or a young audience, its a show great imagination made for those who appreciate a great story at any age. speaking of story…
3.The Story is Well Written
The Story follows Kipo attempting to reunite with her father and community after a gigantic mutant causes them to evacuate their home. On her journey, she meets Wolf, a young but cold and resilient human girl surviving on the surface, Benson a charming but cowardly black kid who is accompanied by his best friend Dave, an obnoxious bug that is constantly aging and regenerating himself. On their journey they come across a bunch of different tribes mutated animals ranging from cats, frogs, snakes, wolfs, insects and monkeys, who all have their own reason to go find the remaining endangered humans.
By the time had finished the last episode of the season, I was attached to theses to these little bad-asses. The snappy dialogue and weird world give this show a truly charming vibe. I never found myself annoyed or looking to fast forward past a stupid joke or moment. Wolf in particular might be my favorite character with her heart breaking backstory and wonderful character design. The show almost reminded of OG Teen Titans from when cartoon network was still good.
4. The Animation is Great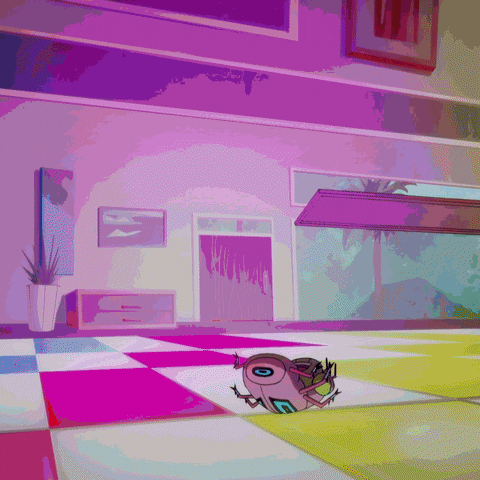 While good animation and lovable characters are given with Studio MIR, at first glance Kipo isn't that mind blowing. Its OK, ill forgive you for being judgmental. Happens to the best of us.
Kipo and the Age of the Wonderbeasts has a rather deceptive cartoon style. From static images you just might see wacky cartoon animals, but in motion the show really comes alive. In addition, the beautifully rendered backgrounds make world feel fantastical yet dangerous. There are also many hidden details and nuances that can be discovered when re-watching episodes.
The opening of Episode 2 alone was enough to convince me of the polish and love that went into bringing this series to life.
5. A member of the Wu-tang clan has a Cameo
The GZA of Wu-Tang Clan fame actually voices a hyper intelligent wolf named "Billions" in the show. There is a pretty funny segment of the show where he raps about the history of the scientific world while the his wolf brethren chant "New-Ton, New-Ton, New-Ton" like it was a Wu-Tang Music video.
No further explanation needed. Go watch this show.